It's the happy shirt!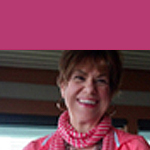 September 12th, 2012 9:29 am
This morning I wore my bright neon running shirt for my walk around the lake and I can now confirm that this shirt makes amazing things happen!
It had rained over night so it was one of those totally still mornings with a greyish sky, but the smell of the fresh rain and the nice cool weather brought everything to life making it an absolutely perfect morning for a walk/run.
There is no question that I was the brightest thing on and around the lake. You could spot me coming from the other side! This alone makes me smile. But I kid you not, everything came to life this morning in a new and fresh way. I witnessed, in this order:
A doggie meet up with 3-4 of the most gorgeous dogs meeting, playing, kissing and talking, while their owners grinned from ear to ear
A duck swimming party with 40-50 ducks and geese all just hanging out playing, splashing and chatting
A team of conservationists meeting up to work around the lake
A high school class of about 20 students being led by their teacher – tools and clipboards in hand to go to work on lake clean up
A family of bald eagles flying over the lake – at MY Como lake!
And more single men out and about than usual – almost all saying hello to me first as I smiled at them from a distance!
On top of this, one guy with a little yippee dog flirted by trying to get his little dog to talk to me or attack me. Neither worked. The dog just stood there, but we did have a nice conversation. I saw people walking to work in their dress clothes, families out for a walk with their kids, and more men without wedding rings jogging or walking than usual (Oh did I mention that already!).
At one point, when I was deep in thought, the grey clouds parted right before my eyes and the pink sun came shining through in a magical way. I had my own private very spiritual moment where I got to thank God for this incredible gift I have been given, and the incredible morning experience of happiness and joy deep inside my heart.
Yes, every person I encountered this morning smiled or said hello as I approached them. Or, if I beat them to the punch, I at least made them smile – some for only a moment. My creativity was soaring, too. In my 3.2 mile walk, I wrote three blogs in my head, had two work related ideas, and came up with a BIG IDEA for my next goal/challenge with Lori in the equation. More to come on all of these topics in future blogs! But suffice it to say, the creative juices were flowing. My happy mind was generating big, happy thoughts.
I have now worn my happy shirt three times on my walks around Lake Como and have determined that without a doubt it is the happy person in the happy shirt that brightens others' day…and feeds my soul! It makes me happy making other people happy, especially complete strangers. I have always wanted to exude happiness and make others' lives a little better and a little happier along the way. In fact, I used to dream about it when I was a young girl.
This morning, I can say, mission accomplished! 🙂
Have a happy, happy day. Where's your happy shirt? What makes you happy – even if only for a moment? Knowing the answers can make all the difference.
Cheers!
Lori
P.S. I don't have a photo of me in my happy shirt so this will have to do.