Join Me! The November 100% ALL-IN Challenge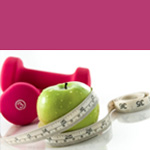 November 2nd, 2017 9:00 am
Yesterday I had the privilege of sharing my transformation story with a terrific group of educators, faculty and staff at South Washington Schools, MN! It was the highlight of my day and week. They inspired me. And sometimes, all it takes to get yourself back on track with healthy living is a little nudge or a  dose of outside support and inspiration.
Well, here you go!
The November 100% ALL-IN Challenge
I'm issuing a November Challenge to put yourself in the equation and prioritize your health and well-being. Join me in a START or a RESTART — whatever YOU need…right now!
The November 100% ALL-IN challenge is FREE and simple. It will provide built-in accountability and support to help you take a step toward your goal. So don't over think. Grab hold, take the leap and join me. Let's do this!
Here's how the November 100% All-In Challenge works:
Pick a goal/non-negotiable & commit for 30 days — the month of November. For those I spoke with last night in South Washington County — it might be your START. (I invite you to grab hold and LEAP — despite your fear!) For others, you may have fallen off the healthy bandwagon and you just need a nudge to re-focus. It doesn't matter. Pick a goal (or make it a non-negotiable), write it out and put it on your wall, your mirror, a bulletin board or your frig — someplace where you will see it every day. I'll also ask you to declare it in our private Facebook Group so you've put it out there with others in the challenge (accountability + support).
TIP: Go BIG or just pick ONE thing. If you're struggling on where or how to start, my advice is to pick ONE thing. Pick one thing that if you started doing it every day/consistently would make the biggest difference in achieving your goal. Something that is doable, that might give you confidence and momentum. For example, you might decide to ditch soda all together and drink water instead. You might choose to ditch the hour you spend on Facebook each night and go for a walk after dinner instead. Or, start each day with 10 minutes to focus on yourself — adopt a daily gratitude practice, a mindfulness practice or write in your journal to start each day. These are just ideas, pick something that is important to YOU and that you think will propel you forward.
2. Now — Commit to it. Go 100% ALL-IN. It's often not enough just to declare it to yourself and others. I am asking you to join me in giving it everything you've got — one day at a time, for a month. Ask and answer for yourself — what does going 100% ALL-IN on this goal/challenge look like for me? How will I know if I am really, truly 100% ALL-IN? Define it, embrace it, and if you wish — declare that in the private Facebook group for additional accountability and support.
3. START. RESTART. GO! Sometimes we psych ourselves out with the talk, the planning, the goal setting and we don't take action. I am asking you to join me in ACTION. Once you get clear about your goal/focus for the challenge, don't wait for the perfect time, the perfect situation — just start. Take one day at a time. Note what comes up for you. Notice how you  talk to yourself about your goal. Are you being kind and supportive to yourself as you would a friend? Or, are you beating yourself up and using it as an excuse to fail. Just notice.
4. Put it out there — ask others for help. All too often we try to go it alone because we are ashamed, afraid we might fail or look bad, or we think we need to do it alone. Nope! I disagree. We all need connection and support. This challenge is designed to give you access to ME and others for that built-in support. But you may also want to build in your own support system by asking friends, a spouse or significant other, or colleagues to join you. Do it! Don't hesitate, don't over think it, just do it. Trust me, the more you put it out there, the more you'll find people want to help you and they may be struggling to and welcome the chance. For sure, ASK for the support you need in taking action to prioritize yourself and your health.
5. Join our Facebook Group – Check in! Once you've decided to join the challenge and are 100% ALL-IN, message me here and on my Lori Schaefer: In the Equation Facebook page so I can invite you to the private November Challenge Facebook Group. In that group, we will do daily check-ins with each other to provide accountability and support. We'll be in it together and the key is to share so others can support you in achieving your goals.
On Nov. 29, when I go back to South Washington County Schools to do an In the Equation workshop, we'll check in with each other in person about the Challenge and what you each learned. For others outside that group, we'll do a Facebook check-in on November 30. And we'll discuss how to keep it going!
Why the 100% ALL_IN challenge? Why now?
So many reasons. First and foremost, sometimes we all need hope, inspiration and a little support to reach our goals. Too many people get stuck in the planning stage and don't take action. I am a firm believer that taking a small step and getting some success and positive momentum under your belt can make all the difference. I want to be that hope, inspiration and provide opportunities for people who are ready to grab hold and just start.
Secondly, if you read this blog, you know — I am struggling to keep myself in the equation, to keep my weight in check and to stay on track as I am being pummeled by life. (Read my last blog: Finding my strong on the mountaintop). I've learned a lot about myself in the last five to seven years on this transformation journey — and first and foremost, it helps ME to put myself out there publicly and be honest about my struggles. So I am committing to a restart and also looking for accountability and support, and I am personally 100% ALL-IN in November. I share my challenges and progress in the Challenge group as well.
A final note of inspiration – be brave
Some of you are already reading this and thinking you SHOULD do it, but you don't really feel like, you aren't sure you have time, you are afraid to take a step for fear of failing…I've been there. And to you I say this: Just grab hold of this opportunity and do it. Don't over think it. Don't psych yourself out. Just come along for the ride – go 100% ALL-IN — and really get in touch with what that means for you…and trust me.
I know this — I KNOW you can do it. I KNOW you want to do it. And I sure as heck know you DESERVE IT. But, you have to know and believe, or at least be willing to take a leap of faith and find your wings as you go. Together, we can do this!
Join me.
xo
Lori
#100%allin #100%allinchallenge #intheequation
P.S. For those wondering, YES! this is a sign. 😉
Save
Save
Save
Save
Save
Save
Save
Save
Save
Save
Save
Save
Save