May 2015: Milestones, Meaning, and Memories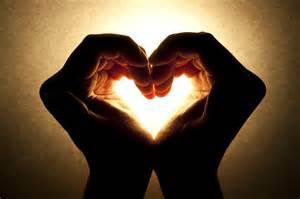 June 2nd, 2015 6:48 am
I started the month of May with a heartbreak that tested every skill I've developed in the last three years at keeping myself in the equation. And I ended the month by speaking at a premier health and fitness event in the Twin Cities providing hope and inspiration to others.
In between, I celebrated three years of keeping off -200+ lbs and living as a fit, healthy, happy and active girl. To honor that milestone, I worked extra hard to keep myself in the equation and fought through the overwhelming urge to throw in the towel and wallow in my pain.
I focused on walking every day, sometimes twice per day, to avoid the food binges that tempted me as my emotions spun out of control. And when I could, I scheduled a "time out" to nurture my soul and process those emotions by writing and hiking my way through some serious heartache. In doing so, I found my way to forgiveness and gratitude.
I'm still not sure how I did it. My usual "spark" isn't there right now. For the first time in 4.5 years, I feel lost and empty inside, and unsure about what's next for me. Today, I'm even conflicted about the lessons of the past 31 days and unsure of whether I will hit publish on this blog.
The truth is, there were more days than not this past month that I simply wanted to curl up in a ball on the couch, cry my eyes out, and eat my way through the loss. That's what the old me would have done. And no one would have known. That's a perfectly acceptable thing to do when you're working through heartbreak, right?
Not for the new Lori! Instead, I found the inner strength to continue to take care of myself every day. I had to dig deep and discover my advanced or professional level "in the equation" skills, testing them for the first time since my transformation journey began.
I didn't win every day, but I won almost every day. And when I faltered, I picked myself up and "restarted," just like I coach other people to do. The victory is in the restart. It's in the forward movement when you don't have the spark to drive you and all you want to do is quit.
The meaning of May
So, I guess the lesson of May – a month wrought with memories and milestones — is that we will all have times when we will be tested, really tested, and we'll be tempted to go back to our old self-destructive ways of coping. But we must remember, they didn't work!
Rather, it is in these times that we must nurture the soul, be gentle with ourselves, and keep moving forward toward our goals, even and especially without the benefit of the light, or the "spark." This is where we will find our true strength! We will find our wings and fly again, soaring to new heights and discovering new dreams. We will indeed come out the other side stronger and better for having gone through it.
I don't regret anything from my journey. Honestly, not one thing.
It has all been exactly what I needed when I needed it. And while I am only now uncovering the meaning and the lessons of May, and what's next for me, I know I will be better and stronger for it. I trust it. I trust there is something even more wonderful on the other side.
For now, the lesson is, to keep walking and moving forward and loving yourself, even when you don't feel like it. That's the real victory.
And now, Hello June.
XXOO
Lori
P.S. This one is for Angela. An absolutely brave and beautiful woman I met at FitFest this past weekend. Go Anglea. 'We've totally got this."