Putting Lori in the equation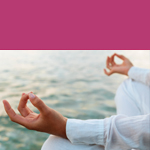 November 21st, 2010 4:27 am
Welcome to my blog – shared with my close friends and colleagues; those interested in supporting me in a very personal quest to put myself into the equation of my own life. Yep, things are about to change in a BIG way.
I have come to discover that my work, my clients, my friends, my family – just about everything in my life – but me – gets my energy, attention, focus, and passion. Leaving, of course, precious little for Lori.
This is not a new phenomenon, but rather a new discovery and framing of a fundamental problem keeping me from being the very best I can be (wait – isn't that the U.S. Army tagline?!). Well, life is about to get turned upside down as I embark on a personal journey to climb mountains…literally and figuratively.
From Nov. 28-Dec. 12, I will be attending Fitness North – a new live-in weight loss and fitness boot camp (think Biggest Loser style). We will be living at one of my beloved resorts – Surfside on Lake Superior – and hiking mountains and doing cardio and other exercise 6 to 8+ hours per day, every day, and learning about nutrition and healthy eating. I am told by my Fitness North (FN) #1 friends that it will be the absolute toughest thing I could ever imagine doing – and without a doubt the best. Sounds like some very tough moments, days, weeks, are ahead of me to get to the top of the mountain. And yet I am ready. Really ready.
It's no secret I have had a serious weight problem my entire life and every intervention to date hasn't work. So here we go. With courage, conviction and whole lot of faith, I am about to wrap up some big work projects, hand off the business for two weeks to my tam and focus on only me — starting with my physical and emotional health.
If you are reading this blog, you are invited (and encouraged) to come along for the journey. Please root for me, push me, cheer for me, support me and think of me in the days, weeks, and months ahead.
Thank you in advance for your support. I am delighted to take you along for the ride!