-211 lbs + love = a WHOLE life!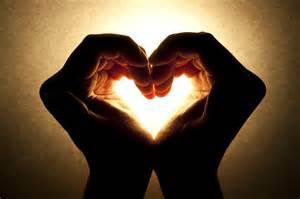 December 15th, 2014 9:05 am
The incredible gift of transformation — four years in.

"Did you ever think in your whole life, you'd have a whole life?"
I will never forget the day I heard those words for the first time. I got choked up instantly. My eyes welled with tears and, I knew, for the first time since my transformation journey began that indeed this was the gift I gave myself when I decided to put myself and my health first.
A WHOLE life. Not a busy life. Not…a small life…a fake life… an empty life… But a full,  complete and whole life with me going into the arena 100% all-in, pursuing those things that matter most, even when they're hard. (Brene Brown, I am Daring Greatly and you'd be proud.)
For me living a WHOLE life means living wholeheartedly, from a place of self-love and self-worth. It means going "all in" and opening myself up to it all — even and especially LOVE! True romantic love. The kind that once you get it for real, you realize you weren't living a whole life before.
Yep. This is the gift — the greatest gift — I gave myself when I found the courage four years ago to push past my intense fear and go "all in" committing to my goal of putting ME in the center of my life and getting healthy so I'd be around for years and years. This was the beginning of learning to go for my big, hairy audacious goals and dreams — and it was the beginning of opening myself up to real, true romantic love and intimacy.
I had shut myself off from romantic love. I was completely shut down in that department because deep down I didn't love myself enough and couldn't imagine anyone else would either. It seemed easier to convince myself that I was independent and strong and was okay alone and single, than to convince myself I needed and deserved love.  Who has time for love anyway? I was trying to solve big problems and build a business.
When I didn't date for years, my friend and mentor, Anne, asked: "Is your porch light on?" Meaning, was I putting myself out there or closing off. Well, my porch light was off for many, many years. At the very best, it flickered from time to time.
The truth is, my porch light wasn't on because I didn't believe I was beautiful enough, sexy enough, strong enough, deserving enough… I didn't love myself enough to let someone else in.
I remember many lonely and sad nights — especially holidays and special occasions — where all my married and coupled friends were with their significant others' families. I used to wish and pray for that. All I wanted was to be loved like that. Just once I wanted to be the one picked by someone else. I wanted to know what it meant to have a true and loving partner who said, "You're my number one!" I cried myself to sleep so many nights wishing for that kind of love.
And, then I gave up. I decided to throw in the towel on love and dating. I was a big girl (381 lbs) and, thus, maybe love and intimacy was not meant for me. I convinced myself (or at least tried) that I had other things of value like my work and career, my friends, and my social life to sustain me.
That was the day, I decided to live small and try to be happy vs. having a WHOLE life. I didn't know it at the time, but that was also officially the day I got so far out of my equation that I couldn't find my way back…for years and years.
I turned the porch light on and attracted love!
In 2012, just months after I reached my goal weight — and with a renewed sense of self and what it means to be in the center of my life — I decided to officially turn my porch light back on and put myself out there. I set the intention of "LOVE in 2013" and I told everyone I knew I was back on the market and looking for love. Eventually, I had to bite the bullet and join the online dating world — arrgh and ick.
My first venture back in the game was a good one. I got lucky in that I met a great guy — smart, sexy, strong and successful — who showed me the way back into the dating world. It was perfect, just what I needed at the time. Shortly after we got started, he moved south and, well, he didn't pick me. So back on the market I went (after some time of course). I experimented. I learned a lot about online dating, and even more about being in the arena of searching for love. And I learned more about myself in navigating love and relationships. While in the arena, I have gotten my "ass kicked" a few times as Brene Brown would say. But I had one major thing going for me, that many others didn't — a deep self-love, acceptance and respect.
Self-love and respect. Self-acceptance. A sense of worthiness. These things are far easier said than really believed and lived. And it took me most of my adult life to learn to love, starting with ME. But these are the same lessons that are the key to "going for it" in the love arena. Honestly, I couldn't have opened myself up to real romantic love, or found it, without loving and accepting myself first. I didn't know that all those years ago. Now, I do and I'm attracting good stuff because I know I am worthy.
In late, 2013, I found love…the true, romantic, knock your socks off  kind. 🙂 And I found it in the most wonderful and unlikely place. But, because I don't kiss and tell (or kiss and blog), let's just say that finding my way back to true romantic love and intimacy with another person has been the ride of my life and the journey of 2014. It has opened me up in ways I could never imagined. It has helped me grow more, be more, love myself and others more, and even if/when it is hard, it is the most amazing gift. A very precious gift for a love rookie like me.
If I've learned one thing about love and relationships this past year, besides that they can be AWESOME, GREAT and SURPRISING, it is this: The very same formula that worked for me in my transformation works in love. I've learned to be my own true authentic self, go all in on the things I can control, and let go of the things I can't. I now know that I can't control other people and their emotions, feelings and actions. All I can control is what I choose to do with that. Learning to love in the later years, starting with myself and now others, I've learned how to love well, do my best and let it be. Or I should say, I'm learning…still learning.
For me, the greatest gift I gave myself during this transformation was love…first self-love and acceptance (I am enough), and then love of all other kinds.
Yep. I now love a very special man, the best dog in the universe, an entire community, so many new friends, and much more! I also know my capacity to give and accept love, or at least I'm on way to knowing this. Which is pretty cool when you think about it. All because I had the courage to love myself first and to get back in the arena and turn that porch light on! I had the courage to open myself up to romantic love, which led me to the GREATEST gift of transformation — a WHOLE LIFE. I will never be the same. And I am without words. Truly beyond grateful.
There are always challenges and struggle ahead, I am experiencing this. I know this. Life is never one big happy dance. But when opening myself up to love, and to my big, hairy audacious goals, and going all-in — well, I expect that. I accept that with a little more grace because I know I am enough and that I will learn the most about myself and what I am made of during those times of struggle. It's all part of the journey and it makes me appreciate the good stuff, my WHOLE life, even more.
Nope. I will never be the same. I am now living WHOLE!
Today I am in the equation of my own life and my equation looks like this: -211 lbs – 50% body fat – 11 dress sizes + love = WHOLE = Lori in the equation!!
#nolongeralludedbylove  #love #lovematters #intheequation #happygirl #beyondgrateful #wholelife