What next?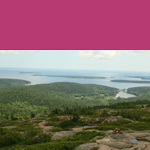 October 29th, 2011 5:50 pm
Those of you who know me well, know that I am a goal setter with a touch of competitiveness – even with myself. I love that about me. And 99.5% of the time this ambition and drive is directed in the right way.
So post Acadia mountain climb and with my one year anniversary approaching, I can't help but wonder what's next?
I have spent a good deal of the past week thinking and talking and scheming about the answer. So far, I have asserted the goal of another 25 lbs by the end of the year (really by Christmas). Once there, a whole new phase of the journey will open up. I will start to think about and plan for maintenance. What must I have in my life on an ongoing basis for support of a healthy lifestyle every day? I have learned so much these past 11 months that will guide those decisions.