When was the last time you challenged yourself?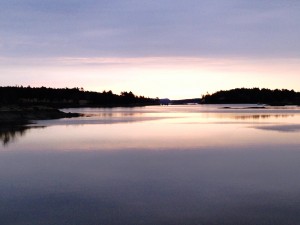 November 5th, 2014 10:22 am
…REALLY challenged yourself. What happened next?
Most of us live inside our self-defined comfort zone. Often that means we play it safe or live masked by fear of going for what we really, really, really want in life. For some of us, that fear can mask itself in excuses and rationalization.
I know this because I lived in a safety net of fear and a default mode of "not going for it" for most of my adult life. But when I found the courage to push past that fear; when I figured out what I REALLY wanted and went for it — well, amazing things happened. That's when I realized that I can do anything! And that's when I started living from the default of "going for it" instead of playing it safe.
It's not easy to challenge yourself to do hard things. But I find that every time I do, I not only feel a sense of pride for the accomplishment, but it ups the ante of what I'm capable of and what I attract in my life. And that is the coolest thing!
Yesterday marked the end of the first week in our 3o-day (four week "In the Equation Challenge." We have about 15 people actively participating in the Challenge on Stick and several others tell me they're working a challenge on their own, inspired by this one. First, let me take this opportunity to CONGRATULATE and CHEER (YIPPEEEEEE!!) each and every one of you who jumped in with big goals and little goals — goals pushing yourself to the next level, whatever it is for you. This is often the hardest step.
Also, CONGRATS to everyone who achieved their week one goal. And to those who did not, hang in there. You know the drill – restart. Reset your mind and your attitude and go for it. Today is another day and the start of a new week. And, you can totally, totally do this.
For those who procrastinated on the Challenge, or who are just reading this for the first time. It's not too late to set a (public) goal and join the "In the Equation" Challenge. It's never too late. In my view, there is no perfect time. Or rather, now is the perfect time.
Read more about our Challenge here and consider hopping on the bandwagon and getting support for achieving your goal. Or, think about what's next for you. What you really, really want and then go for it. Life is short. It's also hard sometimes. But unless we go "all in" — how can we fully know what we are capable of. And what we can accomplish and attract in our lives?
Trust me, I did not always believe this. I was not always this cheerful about going for what I wanted. In fact, I didn't know for a really long time. And even today, when I'm in a tougher more challenging place than I have been since my transformation began almost four years ago, I'm still going for it. I've learned one amazing thing first hand that has stuck with me to this day.
I AM IN CHARGE OF MY DESTINY. AND I CAN DO ANYTHING!! (Ok, so that was two amazing things. Cool.)
Cheers. Happy Challenging in Week 2 my friends.
XO
Lori
Save
Save